Lawn Services
Lawn services offered: Lawn Mowing, General Cleanups, Landscaping, Gardening, and more
Newark, NJ 07108
(862) 438-3345
Our goal is to provide residents, businesses, and property owners in Essex County, NJ, and nearby with reliable lawn and landscape services at a fair price. We truly will treat your lawn as if it were our own. Our reputation is everything. We also offer Tree Services.
Response Time
0-15 Minutes
Lawn mowing is a very popular service we offer. Every mowing service we perform includes mowing the grass, trimming around the edges, edging defined borders, and blowing the grass clippings back into the turfed area.
If you're looking for an affordable grass cutting service you can count on, request a quote from G3 Homescaping today.
Lawn Maintenance and Cleanups
We do more than just mow grass. G3 Homescaping is apt and ready to maintain your entire lawn and landscape.
General lawn and landscape maintenance requires weeding flower beds as needed, pruning excess growth off shrubs and bushes a couple of times per year, and spreading fresh mulch once or twice per year.
Spring and fall cleanups are also popular lawn and landscape service requests we receive.  Leaf removal is our biggest seasonal service.  If you need a hand removing fallen leaves and other yard waste removal, call us.
Your lawn and landscape, along with the facade and overall condition of your property, will often be the 1st impression someone gets of your home.
Let's make your home leave a great 1st impression!
We install plants and remove dead or overgrown plants. We spread mulch and offer shrub trimming, as mentioned earlier.
Since G3 Homescaping is a team of exterior and interior home service professionals, we also offer landscape services such as raised garden bed building, paver installation, and retaining wall construction.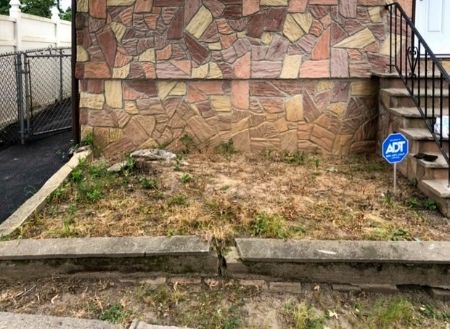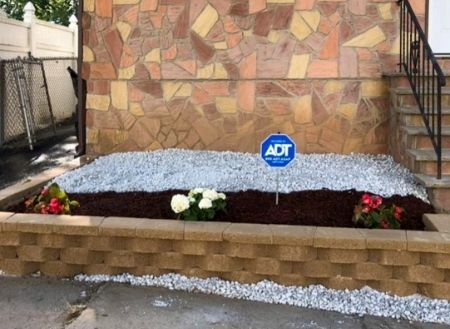 Gardening to Landscape Construction
How can we serve you?
If you need a task to be done on your lawn or landscape, please do not hesitate to request your free estimate today.
Lawn Care Service Quote Request Form
*We take privacy very seriously.  The information you provide us with by using our website will solely be used for one of our employees to get in contact with you and provide you with a better experience interacting with our business.  Your information will never be shared or sold.

We offer our lawn mowing, landscaping, and general lawn and landscape cleanup services in East Orange, West Orange, Bloomfield, Glen Ridge, Montclair, Maplewood, Millburn, Irvington, and Newark, NJ.