Contractor Services
Contractor services offered: Light Construction/Carpentry Services, Deck Building, Framing/Drywall, Flooring Contractor Services, Roof Replacement & Repair, Room Makeovers, Basement Remodeling, Kitchen/Bathroom Remodeling
Newark, NJ 07108
(862) 438-3345
Our goal is to provide residents, businesses, and property owners in Essex County, NJ, and nearby with contractor home services at a fair price. We truly will treat your home as if it were our own. Our reputation is everything. We also offer handyman services.
The video playing is showing a bathroom BEFORE our remodeling service.
Response Time
0-15 Minutes
Light Construction/Carpentry
G3 Homescaping employs skilled carpenters, which allows us to construct just about anything. We could build you a shed for extra storage space, for example. You can learn more about some of the specific things we build below.
G3 Homescaping are deck builders in Essex County.
We build decks from the ground up with all permits pulled and use the latest and greatest materials and techniques available.
Do you want to add a wall to create another room?
Or maybe you want to remove a wall to create that open feel?
We can frame out a new door, stairs, storage compartment, or whatever you can fathom and finish it off with seamless drywall if you'd like.
If you already had a basement framed and you just need the sheetrock hung, we can do that too.
G3 Homescaping is your local and trusted flooring contractor in Essex County.
We install new flooring or replace existing flooring to our customers' wishes and desires.
Materials we can install for your new flooring include hardwood, LTV, tile, laminate, carpet, and more.  
Whether you need an entire roof replaced or simply need a roof repaired, you can trust G3 Homescaping to provide you with a fair price and perform the work in a workmanship manner to ensure your roof functions properly for years to come.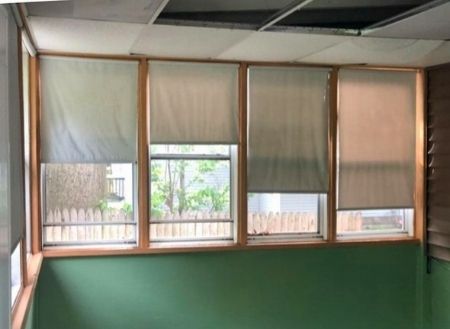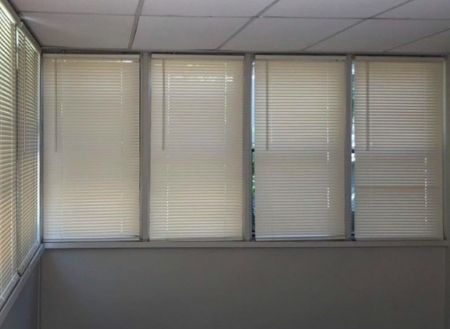 Room Makeovers
Do you have a room in your home that is dated or simply needs facelift?
G3 Homescaping is up for the challenge! Let us know what you would like the space to look like when the makeover is complete and we'll put our thinking cap on to make it a reality for you and stay within your budget!
Basement Remodeling
We remodel basements. We also create man caves and build she sheds!
Take a look at the before and after of this basement remodel performed by G3 Homescaping.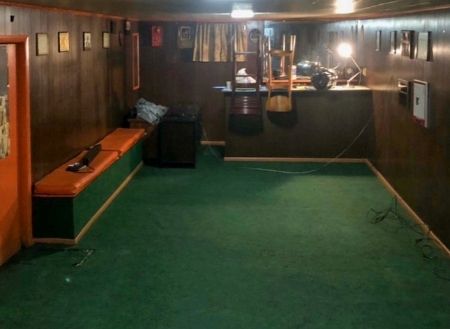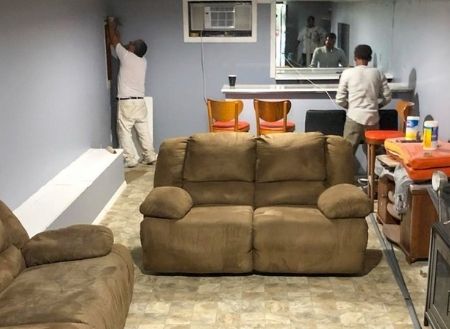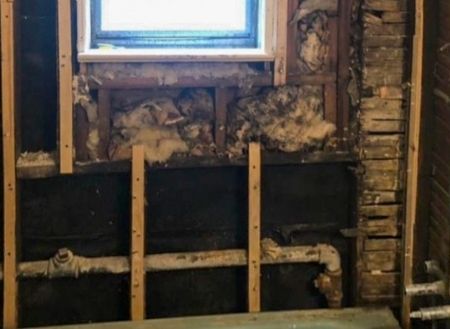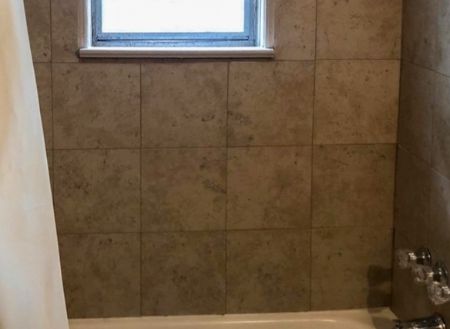 Kitchen and Bathroom Remodeling
Yes! We also remodel kitchens and remodel bathrooms.
This before and after image shows exactly how we carefully remove your dated and possibly non-functioning structures and fixtures, then replace them with modern and beautiful materials.
Home Contractor Service Quote Request Form
*We take privacy very seriously.  The information you provide us with by using our website will solely be used for one of our employees to get in contact with you and provide you with a better experience interacting with our business.  Your information will never be shared or sold.

We plan on earning this reputation 1 customer and 1 project at a time. If you need a contractor in The Oranges, Bloomfield, Glen Ridge, Montclair, Maplewood, Millburn, Irvington, or Newark, NJ, contact us!